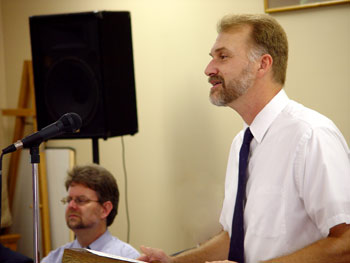 Sunday Service
Our Sunday service is a time of joy and ministry. We sing, dance, pray, cry, receive and share God's word with one another. We study the scriptures together and often dialog about what we're learning as opposed to just passively listening to a new sermon each week.
The service begins at 10:00 a.m. each Sunday and afterwards we share a meal together. All are welcome.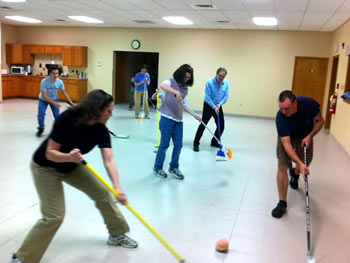 Celebration Night
As God's people we're part of a kingdom celebration. Jesus has brought hope to us and taught us a new way to live. In line with this, each Friday night we celebrate our new life together in a variety of ways. We play games, put on skits, watch videos, learn new skills, eat, laugh, and generally enjoy one another and the shared life we have.
We begin with a common meal at 5:30 p.m. and go from there. It's something different each time and the members are continually coming up with new ideas.
Small Groups
Saturday evenings we break up into smaller groups to pray for one another, counsel each other, and build our relationships. Here we have the opportunity to share with one another our hearts, needs, and victories.
It is a joy getting to know one another and having the opportunity to support and love each other in the Christian journey.
Other
Besides these and our special events listed below, we have weekly membership meetings, prayer with area ministers, participation in local social organizations, outreach to the elderly and needy, collaboration with other communities, and a number of other activities to spread His presence and love to the world.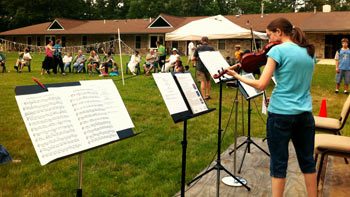 Special Events
Whether it be a conference, picnic, outreach, or gathering, at times we have unique events that are open to all and help further our mission to be a witness of God and His redemptive kingdom.